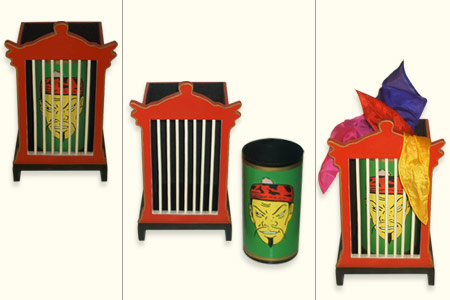 Description
This old Chinese trick is amazing!
You show the tube and cage box to be empty. You can even see through the open area below the stand.
Then, magically reach into the tube and pull out silks, balls, etc.…
Magnific Chinese design


Medium version


Small production volume


Perfect for producing small objects such as sponge balls, small silks, small streamers…
Medium version size:
Height (with stand): approximately 21,5 cm


Height (without stand): approximately 18,5 cm


Width: approximately 12,5 cm


Inner tube diameter: approximately 8 cm


A lovely painted wooden box, well manufactured with felt inside
Also available is mini, large and jumbo sizes.

Return to the catalogue
This item is no longer
sold on Magicaplanet