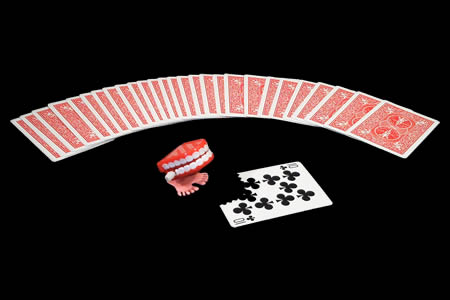 Description
Your partner the set of teeth finds in a rare way a card previously chosen by a spectator.
Your strange partner (a set of teeth…) walks over a ribbon of cards.
When it stops on a card, you remove it from the deck and you show the card to the audience:
it's the selected card…
"What such a nose for a set of teeth"!
The effect seems completely impossible for the audience.


The visual impact of this version is mind-blowing.


Easy to perform.


Delivered complete ready for use.


Bicycle Poker Size.

Return to the catalogue
This item is no longer
sold on Magicaplanet