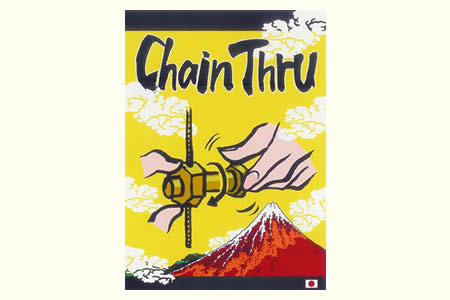 Description
The magician shows a holed nut and bolt.
A spectator is asked to screw them together until the holes are perfectly lined up.
The performer makes the chain passing through the holes.
The spectator is able to confirm that
the nut and the bolt are locked by the chain.
The chain is then removed and the nut unscrewed from the bolt.
The performer borrows a ring from a spectator and the bolt is put through the ring.
Then the nut os crewed and locked by passing the chain through the hole.
The spectator holds each end of the chain. The performer covers the bolt and the nut with a handkerchief.
While the spectator is till holding the chain, the magician removes the ring from the bolt.
All props can be examined after the performance.
All can be examined

Delivered complete

Easy to perform

Very visual effect
The trick is delivered with an internet
code
for you to watch bonus
video clip including performances and explanations.
Return to the catalogue