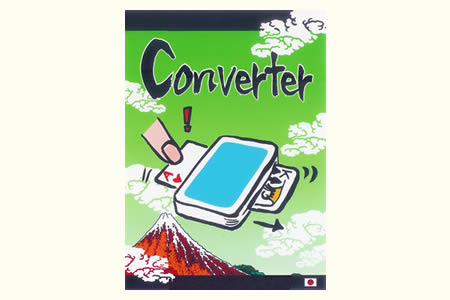 Description
A wonderful card trick!
A spectator selects a card and returns it back to the deck.
Then, another card is selected from the deck and inserts it across the deck.
It comes out from the other side and appears to have changed.
Indeed, the card is identical as the spectator's first selection,
the audience can even notice the signature!
The first card can be chosen

Easy to perform

The climax is very visual

Bicycle quality gimmick

Available in blue or red back.




The trick is delivered with an internet code for you to watch bonus video clip including performances and explanations.
Return to the catalogue
This item is no longer
sold on Magicaplanet