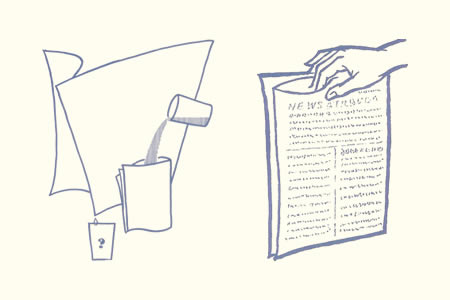 Description
A newspaper is opened and shown to the audience.
The magician folds the newspaper again and proceeds to pour a glass of water into it.
Once again, the newspaper is unfolded and opened and even turned upside down.
The water has apparently vanished into thin air.
The magician refolds the newspaper, picks up the glass and magically
cause the water to reappear
from the newspaper pouring it into the glass.
One of the most incredible trick with liquid. Your audience will be impressed !
You can flip the newspaper and not a single flows.

You can rifle the page.

All kind of liquid can be used.

The emerging liquid can have a different colour from the liquid you shed inside (colouring not furnished).



Return to the catalogue
This item is no longer
sold on Magicaplanet