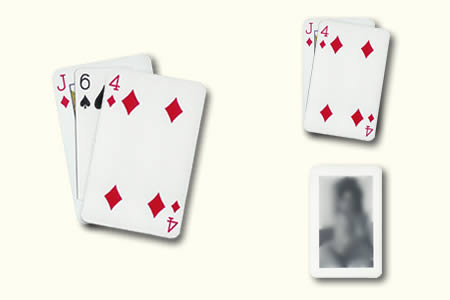 Description
The effect:
You show three cards, a jack of diamonds, a six of spades and a four of diamonds.
You turn over the three cards down, for the spectator to find the six of spades.
It seems very easy due to the red back of the six, whereas the remaining cards have blue backs.
When the spectator shows the red back card, you turn it over…
The six of spades has changed into a nacked woman…
Delivered complete with bridge cards.
For adults only

Return to the catalogue