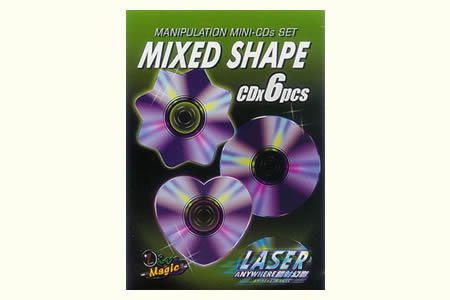 Description
Get the manipulation CD with an original shape for Mini CD manipulations.


Characteristics:



Each set includes 6 specially made Mini-CDs.


2 circular shaped, 2 star shaped, and 2 heart shaped.


Easy to palm and produce (Both single and multi-production).


Perfect for performing the mini-CD transformation.


Dimensions Approximately 2.5" x 2.5" (6.6cm x 6.6cm).


Return to the catalogue