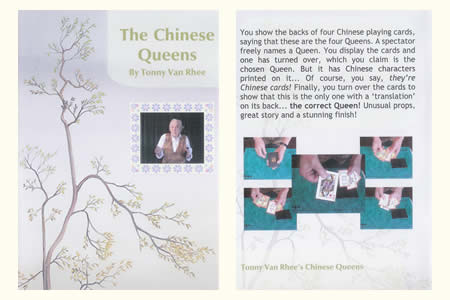 Description
A spectator is asked to think about a queen. He tells you which.
So you show the back of the cards telling they're all queens. You then spread the cards telling that you have guessed his choice because the chosen queen is turned over.
However the card has Chinese characters, of courses they are Chinese cards.
Finally, to complete the trick, you choose to translate the card.
You turn over the cards: three of them have Chinese characters but the previous one which has the chosen queen.
English DVD.

Return to the catalogue
This item is no longer
sold on Magicaplanet