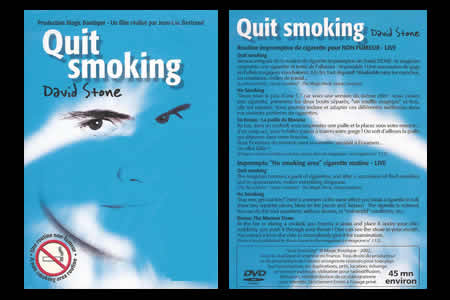 Description
A new cigarette routine : the magician never lit the cigarette ! The techniques are really easy to do and the explanations are very clear..

Sommaire:


Quit Smoking :
the magician borrows a pack of cigarettes, and after a succession of flash vanishes and re-appearances, makes everything disappear.


No Smoking :
"Buy one, get one free!" Here is a version of the same effect. You break a cigarette in half, dhow two separate pieces, blow on the piece and, Tadaaa ! - The cigarette is restored. You can do this trick anywhere, with no sleeves, in "real-world" conditions, etc...


Bonus : The Moorea Straw
At the bar or during a cocktail, you borrow a straw and place it under your chin : suddenly, you push it through your throat ! One can see the straw in your mouth. You extract it from the chin to immediateky give it for examination...


Running time : 45 minutes.
Languages : English / French.
Standard :PAL DVD.
Return to the catalogue