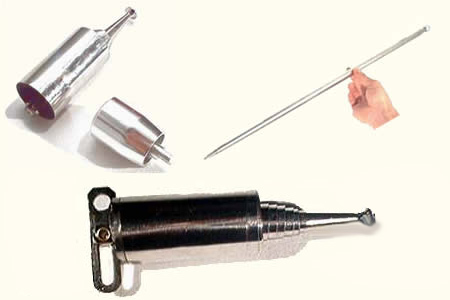 Description
Appearing steel cane :


You present a scarf to the audience, and suddenly, it disappear and a cane appears instead of the scarf.

It allows you to conceal it easily under your jacket and to take it out in at your will.

Cane provided without the holder
Length : 1,20 meter (48").

Disappearing steel cane:

This is a 1,20 meter (48") cane, which can disappear when you want. You can also transform it into torch or silk!

Return to the catalogue