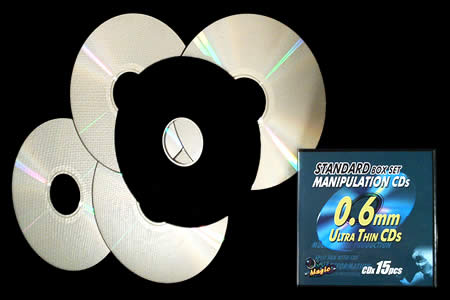 Description
Laser Anywhere is a serie dedicated to CD manipulation.
This standard set comes with
15 (fifteen) 0.6mm Ultra Thin, standard size CDs,
specially designed for manipulation.
The CD are twice thinner than a normal disk.
They will allow you to handle CD in the
best conditions whatever your level.
The first, the finest and the only Manipulation CDs in the world.

Designed and made by professionals, specially for CD Manipulation

They are 1/2 thinner than the regular CDs

Excellent quality finish

15 CD set


Return to the catalogue
This item is no longer
sold on Magicaplanet