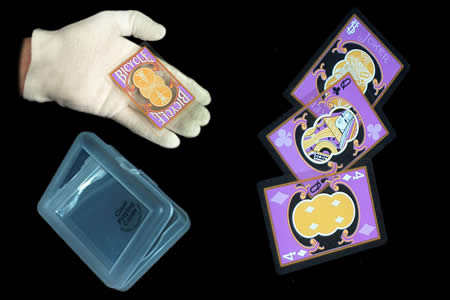 Description
This Bicycle game is made in flexible plastic and includes 54 cards with a new designed Bicycle back.

Actually, the only traditional Bicycle touch on these cards are the two little angels on the bicycle and the wheel that links them. But this time they're orange and figured by the famous brand name written in white on pink background.

This waterproof game is obviously designed to play but it will also allow you to amaze the young spectators as well as the older ones during your favourite card routines thanks to its transparency.


Pink back with orange center part.

Easy to shuffle and waterproof.

Poker size: 88 x 63 mm.

Bicycle manufacturing.


Return to the catalogue