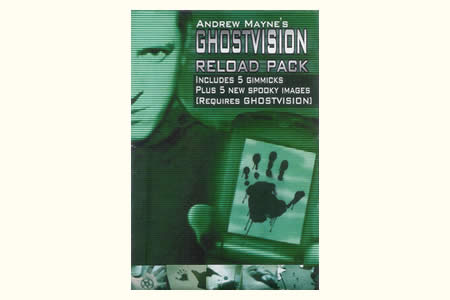 Description
Andrew Mayne
, creator of
Gut Buster
and ghostbills, presents a 21st century paranormal effect. Using an unprepared borrowed camera phone the magician reveals spectral images of ghosts and premonitions from beyond.
Your spectators watch the display as a dark silhouette crosses the room in real time. A thought of word, image or card appears in a photograph of a spectator's hand. A haunted face appears in the shadows.
Comes with everything needed to perform (cell phone not included).
CONTENTS :
Beginning

History

Method

The gimmick

Performance

Five steps

The haunted keys

Extras

Forcing bag

Forcing a card

Ghost vision test

Previews

Mayne promo


Time: 24 min. Language : English. Multizone Dvd


Return to the catalogue
This item is no longer
sold on Magicaplanet