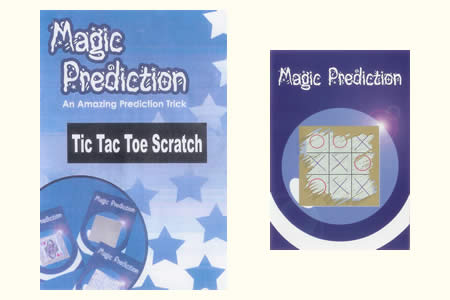 Description
You ask a spectator to play noughts and crosses with you.
You can base your routine on the game or fortune theme.
Before the beginning of the game, you place an envelope including a prediction on the table.
You play until the end of the game.
So you open the envelope and ask the spectator to remove what it contains. The spectator will find a ticket to scratch.
You ask the spectator to scratch the ticket
and a noughts and crosses crossword appears.
The results of both games are identical as well as the noughts and crosses.
Easy to perform.

40 delivered tickets.

Ticket size: 7 by 10 cm.

The back prt of the tickets is white for you to write anything you want.


Return to the catalogue