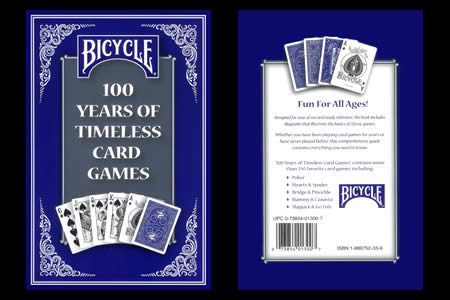 Description
You think that card games are too similar? This book is for you.
Enter the universe of card game and discover new games to have fun with your family as well as with your friends.
The games included in this book will enjoy children as well as adults, beginners as well as professionals. Its presentation allow you to choose the games adapted to your parties according to the number or players, the technical level… A book to enjoy cards.
Read the pages and discover the
Panguingue
, the
Gin Rummy
, the
Skat
…
CONTENTS:
A brief history of playing cards.

Choosing card games to play.

General rules applying to all card games.

Chapter 1 – Bridge, Whist game.

Chapter 2 – Poker and its many versions.

Chapter 3 – Casino games.

Chapter 4 – Rummy games.

Chapter 5 – Hearts and other trick-taking games.

Chapter 6 – Pinochle and related games.

Chapter 7 – Cribbage and counting games.

Chapter 8 – The stops family

Chapter 9 – Children's card games.

Chapter 10 – Solitaire games.

Glossary of card game terms.

Index.


Advantages

A lot of playing card game.

For children as for adults.

For beginners as for professionals.

Games adapted to a lot of situations.


Language : English.333 illustrated pages Format : 13,3 x 20,2 cm.




Return to the catalogue
This item is no longer
sold on Magicaplanet