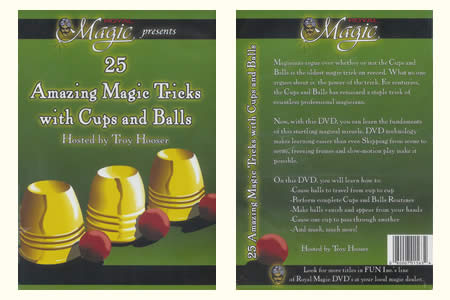 Description
Balls appear, vanish and pass though cups… does it intrigue you ?
So look through this Dvd and learn how to perform different tricks with the
cups and balls
.
With this Dvd you can learn the fundaments of this startling magical miracle. Dvd technology makes learning easier than ever. Skipping from scene to scene, freezing frames and slow-motions play make it possible.
On this Dvd you will learn how to:
cause balls to travel from cup to cup,

perform complete cups and balls routines,

make balls vanish and appear from your hands,

cause one cup to pass through another,

and much more.


Avantages

All the secrets of the cups and balls.

Detailed tricks.

For all magicians.


Language : English.




Return to the catalogue
This item is no longer
sold on Magicaplanet