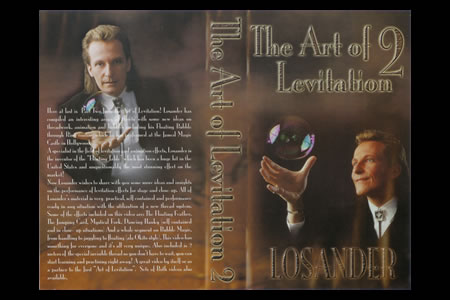 Description
A specialist in the field of levitation and animation effects,
Losander
is the inventor of the "Floating Table" which has been a huge hit in the United States and unquestionably the most stunning effect on the market !
An interesting array of effects and new ideas on threadwork.
Now
Losander
wishes to share with you some more ideas and insights on the performance of levitation effects for stage and close-up.
Some of the effects included on this video are :
Floating's Bill


Floating Paperball


Dancing Cane


Bubble Zombie


Bubble Magic


The Floating Feather


The Jumping Card


Mystical Fork


Dancing Hanky




Language : English



Return to the catalogue
This item is no longer
sold on Magicaplanet