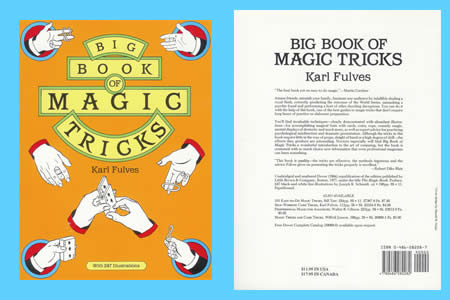 Description
Thanks to this book of
Karl Fulves
, a famous magician, the magic tricks won't require long hours of practice.
You will find in this book the more detailed techniques along with numerous illustrations.
Along the pages study the card, coin, ropes… magic. Mental display and dexterity along with expert advices will direct you in the performance of your tricks.
Some parts of this book are also designed for professional magicians especially about silk magic or about some sleights of hand. However, the beginners will find in this book a beautiful introduction to the art of deception.
Designed for beginners.


Numerous tricks for the professional magicians.


Clear explanations along with numerous illustrations.


A lot of different tricks (cards, coins, ropes, silks, mental display…).


Tricks easy to master.


Includes advices about the magician patter


195 illustrated pages. English language.

Return to the catalogue
This item is no longer
sold on Magicaplanet