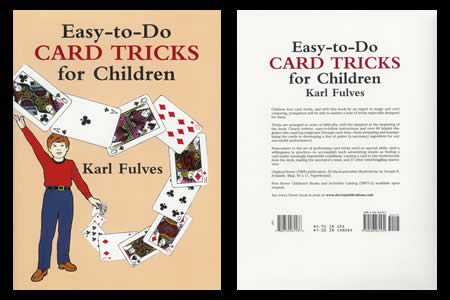 Description
Thanks to this book written by
Karl Fulves
, an expert in card magic, youngsters will be able to perform a lot of tricks especially designed for them.
As for the beginners, the tricks proposed by this book require no special skills. Willingness to learn is sufficient.
Learn how to find a card under (seemingly) imposible conditions, to cause a card to rise mysteriously from the deck…
Thirty cards tricks arranged in increasing order of difficulty.
Designed for children.

Adapted for the beginners.

Concise and clear instructions.

Numerous helpful illustrations.

Routines described from preparing and manipulating to developing a line of patter.


47 illustrated pages. English language.



Return to the catalogue
This item is no longer
sold on Magicaplanet