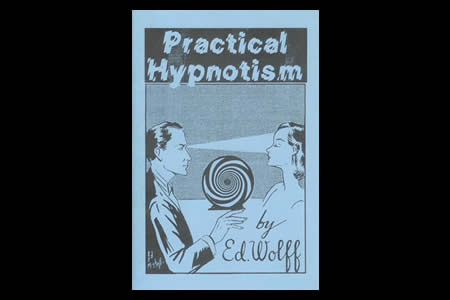 Description
This complete mini-course in hypnotism starts with the assumption that the reader knows nothing about the subject at all.
It presents the subject in detail before learning you how to hypnotize a perfect stranger. The concise explanations with the numerous illustrations will allow you to understand the nuances of this art.
Contents:
Practical hypnotism – Part 1.
- Lesson 1, Lesson 2, Lesson 3 – The first test, Lesson 4 – Second test (drawing the subject backwards), Lesson 5 – Third test (drawing subject forward), Lesson 6 – Fourth test (Tying subject's hands together), Lesson 7 – Other tests, Lesson 8 – Hypnotizing the subject.


Practical hypnotism – Part 2.
- Post-hypnotic suggestions, Instructions for medical purposes.


Staging an act.
Introductory lecture, The hypnotic disc.


31 illustrated pages. English languages

.

Return to the catalogue
This item is no longer
sold on Magicaplanet