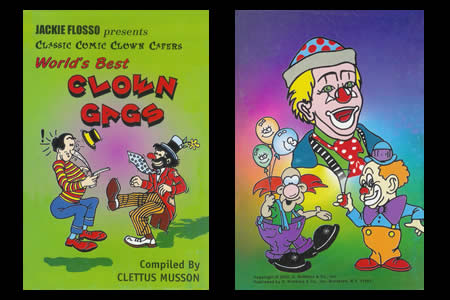 Description
"World's Best Clown Gags" is presented by Jackie Flosso and compiled by Clettus Musson.
This book contains over 200
illustrated gags, comedy bits and stunts
for magicians clowns including « Invisible chair », « The Cat's Meow-w-w » or « A Rose for You ».
This book will enjoy children as well as adults. The most important? To have the sens of humor.
A lot of gags.


Black and white illustrations.


For children and adults.



64 illustrated pages. English language.

Return to the catalogue
This item is no longer
sold on Magicaplanet