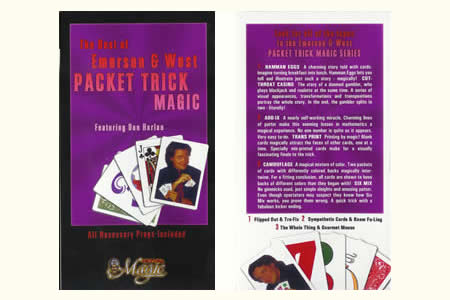 Description
Contents:
Camouflage
A magical mixture of colour. Two packets of cards with differently coloured backs magically intertwine. For a fitting conclusion, all cards are shown to have backs of different colour than they began with.


Six Mix
No gimmicks used, juste simple sleights and amusing patter. Even though spectators may suspect they know how Six Mix works, you prove them wrong. A quick trick with a fabulous kicker ending.


Special cards and card case are supplied.
In English. PAL Standard.



Return to the catalogue
This item is no longer
sold on Magicaplanet