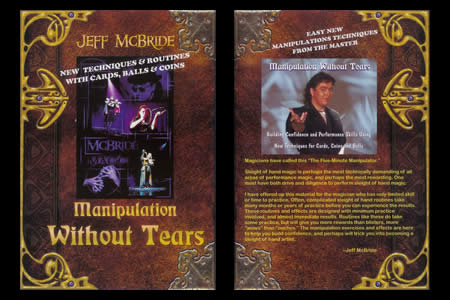 Description
Sleight of hands
is perhaps the most technically demanding of all areas of performance magic. With this Dvd of
Jeff McBride
manipulation problems are ended!
For the beginners or the magicians who have a limited time to practice, Jeff McBride proposes here some
routines and effects
that involve a minimum practice.
Even though a little practice is required, the results are immediate.
This Dvd both emphasizes on mecanisms and on performance. Moreover even it is a basic manipulation education, the explanations are attractive and they are designed for beginners as for professionals.
This Dvd will allow you to be a sleight of hands master.

Return to the catalogue
This item is no longer
sold on Magicaplanet