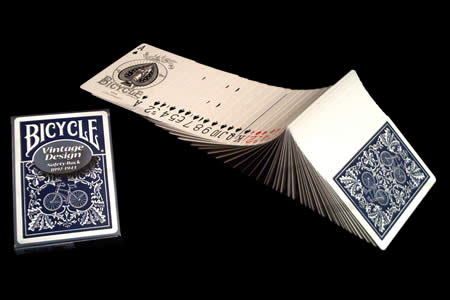 Description
This poker size outstanding deck of 54 cards will allow you to stands apart from the other magicians.
This new release, keeps the
impeccable quality given by Bicycle
for more than one hundred years.
On the outstanding back there is two bicycles, symbols of the brand, but in 1892 there wasn't any angel and they were side seen.
Available with blue or red backs.

Limited edition.
Poker size: 63 x 88 mm.




Return to the catalogue