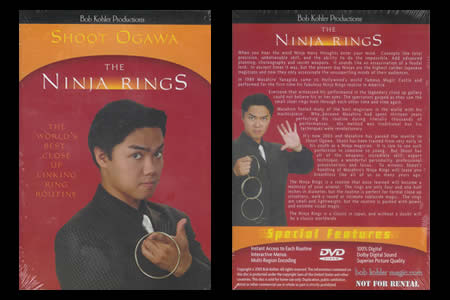 Description
This trick first created by the famous japanese magician
Masahiro Yanagida
in 1989 uses the
chinese rings
an incontrovertible classic of magic.
The routine, here here presented by Shoot Ogawa only requires 4 rings of 4.5 inches in diameter.
This routine has numerous advantages including:
- it is
adjustable for close-up situations
(walk-a round or intimate tableside magic),
-its
duration is adjustable
acording to your show and your desires.
This Dvd is designed in such a way that you can watch it
entirely
or use the
menu
. You can also watch the different techniques singly or the entire routine.
Enjoy it!

Return to the catalogue
This item is no longer
sold on Magicaplanet