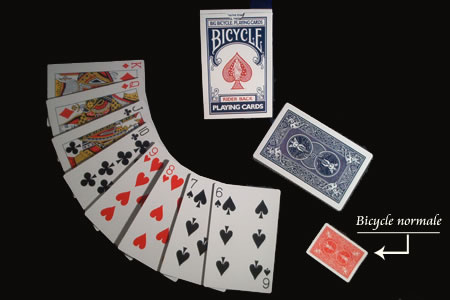 Description
Why don't you realize a giant fan, or make your favourite tricks with this jumbo deck. The audience will adore it.
Perfect to make all the small cards tricks but with a giant deck.
54 cards bicycle deck.
Dimensions : 11.5 * 17.5 cm (7*4.6").

Vous pourrez aussi tout simplement retrouver dans un endroit impossible une carte géante de même valeur que la carte choisie par le public (dans un jeu mirage ou bien un jeu à forcer par exemple).
Return to the catalogue
This item is no longer
sold on Magicaplanet