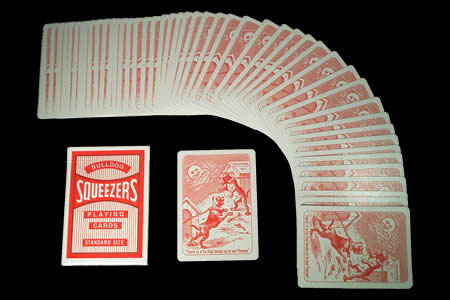 Description
Le jeu Squeezer Bulldog
possède un dos original
avec image où 2 chiens Squeezer et Trip sont attaché à leurs niches respectives pour symboliser le lien que l'on peut avoir avec son petit chez soi.
En bas de se dos il a indiqué
« There is a tie that binds us to our Homes ».
Ce qui donne en plus à ce jeu
un dos asymétrique.
(Qualité Bicycle)

Return to the catalogue