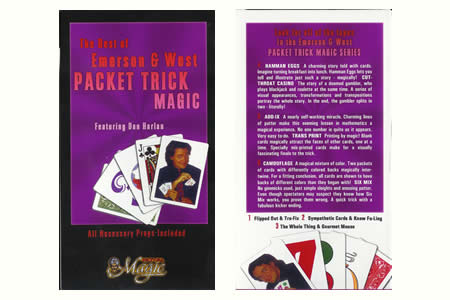 Description
CONTENTS :
Hamman Eggs
A charming story told with cards. Imagine turning breakfast into lunch. Hamman Eggs lets you tell and illustrate just such a story – magically !


Cut – Throat Casino
The story of a doomed gambler, who plays blackjack and roulette at the same time. A series of visual appearances, transformations and transpositions portray the whole story. In the end, the gambler splits in two – literally !



Special cards included.

Language : English.



Return to the catalogue
This item is no longer
sold on Magicaplanet