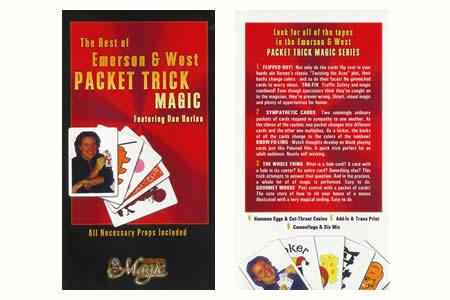 Description
CONTENTS :
The Whole Thing
What is a hole card? A card with a hole in its center? An entire card? Something else? This trick attempts to answer that question. And in the process, a whole lot of magic is performed. Easy to do.


Gourmet Mouse
Pest control with a packet of cards ! The cute story of how to ride your house of a mouse illustrated with a very magical ending. Easy to do.



Special Cards included.

Language : English.



Return to the catalogue
This item is no longer
sold on Magicaplanet