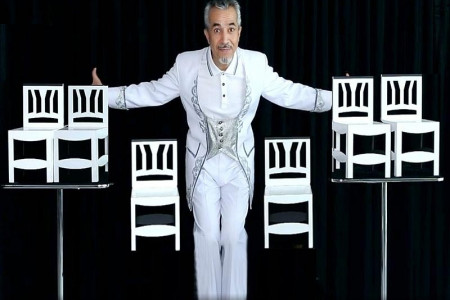 Description
The magician shows a small chair and a small coffee table. He covers both with rectangular tubes, snaps his fingers and ... the fun begins!

Every time he raises the tubes the chair, magically, has exchanged places with the table!

After magically swapping these objects a few times, he snaps his fingers making the table disappear and incredibly producing 6 chairs!

Beautiful revisitation of a timeless classic.

• Tora Magic quality.
• Magical and fun for every kind of audience.
• The clear instructions, are supplied on a DVD. They are not spoken and therefore suitable for people of any nationality.
Return to the catalogue