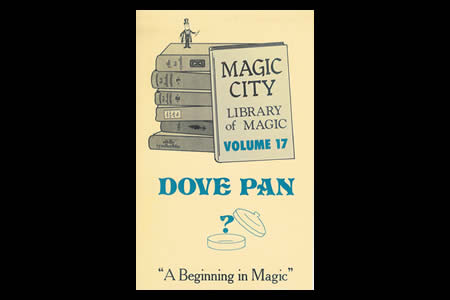 Description
LIBRARY of MAGIC : Magic City Volume 17

DOVE PAN
32 pages de tours et conseils illustrés. Voici un des articles de magie qui a résisté à l'épreuve du temps. Le plat magique est un article standard pour tous les magiciens de scène. Une des meilleures productions !!!
SOMMAIRE :
Chapitre 1 : THE BASICS (Les bases)
- The Original Effect
- Types and Sizes
- Miscellaneous Tips
Chapitre 2 : THE PRODUCTIONS (Les productions)

- Baking a Cake
- The Garden
- Using Silks
- Miscellaneous Ideas


23 pages illustrées.
En anglais.



Retour au catalogue




Nous vous conseillons avec ce produit :
1.
Dove pan Double (Bazar de Magia)
58 €

2.
Spring puppets alive !
18 €