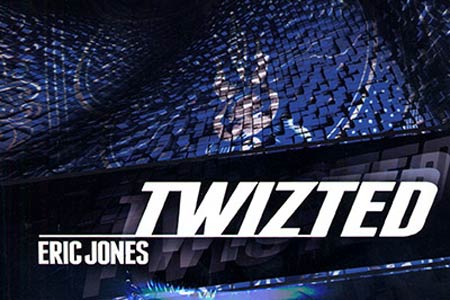 Description
Cet accessoire incroyable fabriqué en Bicycle standard va vous permettre des multitudes d'applications aussi visuelles les unes que les autres. Il est discret, très difficile à détecter et très efficace. Vous allez donc pouvoir réaliser des changement de couleurs instantanées, des disparitions, des retournements, et tout cela de manière flash ! un outil à posséder absolument !
La version d'Eric de Twisting the Aces avec cet accessoire est miraculeuse. Quatre cartes sont utilisées, une à une elles se retournent face en l'air de façon visuelle et magique.
De plus, la routine est modulable dans le sens où Eric propose différentes manières de réaliser l'effet, chacune pouvant remplacer l'autre selon votre style de présentation et vos gouts.
Un DVD avec les explications détaillées vous est livré avec le gimmick.



Au Sommaire :
- Eclipse :
L'effet le plus visuel sur ce Dvd. Deux cartes sont montrées des deux côtés, sans aucune couverture. L'une d'elles se retourne à vue face en bas et se retourne instantanément à nouveau face en l'air pendant que vous parlez au spectateur du phénomène d'éclipse.
- Twizted Grasshopper :
Cet effet vaut à lui seul le prix du DVD ! Une carte librement choisie est placée entre deux cartes faces en l'air. Deux autres cartes sont montrées des deux côtés. La carte choisie disparait à vue des deux premières cartes pour se retrouver prises en sandwich entre les deux autres !
- Sandwich With a Twizt :
Une version vraiment pratique du sandwich dans laquelle une carte choisie librement apparait entre deux autres alors qu'elles ne s'approchent jamais du jeu ! Il suffit juste de savoir contrôler une carte sur le jeu. Eric vous apprendra même un mouvement, la Passless Pass, qui changera à jamais vos contrôles de cartes !
- Extreme Twizt :
Une carte face en bas est placée ouvertement entre deux autres cartes faces en bas. La carte se retourne deux fois à vue et son dos finit même par changer de couleur ! Aucun mauvais angle dans cette présentation de Bizarre Twist de Paul Harris.
Facile à réaliser
Très visuel
Idéal pour la magie de rue ou de table en table
Dvd en Anglais
Durée : 1H30 environ

Retour au catalogue
Cet article n'est
plus vendu sur Magicaplanet