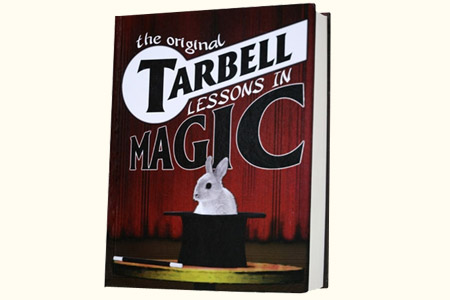 Description
La Bible de la magie en 60 leçons (l'original du Dr Tarbell en anglais) !!!
Cet ouvrage couvre toutes les disciplines de la Magie et tous les thèmes classiques et aspects de l'Art magique. Au total 900 pages avec une grande quantité d'illustrations.
Une véritable mine d'or sur tous les sujets, à savoir :
• Card Magic
• Paper Magic & Magic with Numbers
• Coin Magic
• Egg Magic - Coat & Hat Productions
• History of Magic
• Silks, Ribbons & Handkerchief Magic
• Mind Reading & Spiritualistic Magic
• Oriental Magic
• Illusions
• Billiard Ball & Novelty Magic
• Rope, Tape & Rubber Band Tricks,
• Ties & Escapes
• Chemical & Mechanic Magic
• Rabbit & Other Animal Magic
• Cigarette Magic
• Thimble Magic • And Much More!
Livre en Anglais
Couverture solide en couleur
900 pages
3100 illustrations
Tous niveaux
Dimensions : (l)28,5 x (L)22,5 x (épaisseur)6,5 cm

Retour au catalogue
Cet article n'est
plus vendu sur Magicaplanet