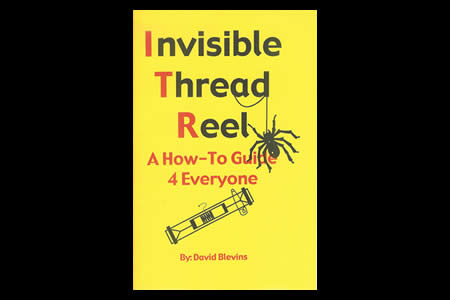 Description
Un excellent livre qui vous apprendra les bases pour utiliser l'ITR (barrilet de fil invisible) et le fil invisible en général, ainsi que 13 tours surprenants.
AU SOMMAIRE :
Floating Dollar #1

Floating Dollar #2

Floating Ring #1 (Table Hook-Up)

Floating Rose

Rising Straw

Floating Umbrella

Rising Cards

Haunted Deck

Onward Edge

Flip-over card by Carroll Baker

Phickle-Nickle

Coins Through Table

Ghost Key (ending for "Haunted Key")

PSI—Pencil

Return of the PSI—Pencil

Floating Ring #2 (Belt Hook-Up)



Langue : Anglais - Format : 13,5 x 21,5 cm – 24 pages.



Retour au catalogue




Nous vous conseillons avec ce produit :
2.
Fil Invisible Pro (Bobine 200 m)
8.5 €