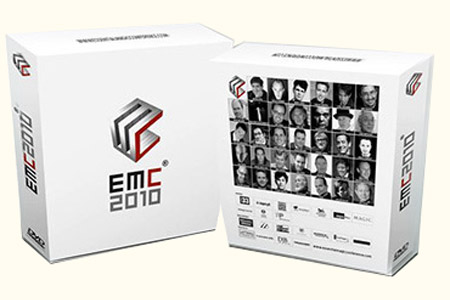 Descripción
La colección Integral de Conferencias de EMC (Essencial Magic Conférence) del año 2010 disponible en un lote de 8 DVDs. Descubra y aprenda los más grandes secretos de los 34 mejores magos del mundo como Max Maven, Carlos Vaquera, Cyril Takayama, Finn Jon... ¡En total, 34 conferencias de lujo para completar su videoteca de Magia!
En efecto, el EMC 2010 resulta ser todo un "Congreso de Magia virtual", que se desarrolla en directo por internet durante tres dias. Los más grandes nombres de la magia mundial se reúnen en Portugal, en los locales de Luis de Matos, para esta grand primicia.
Esta es la lista alucinante de los participantes de este increíble evento:
- Anton López,
- Apollo Robbins,
- Barry and Stuart,
- Carlos Vaquera,
- Cyril Takayama,
- Dani DaOrtiz,
- David Britland,
- De'Vo Vom Schattenreich,
- Eric Eswin,
- Eric Mead,
- Finn Jon,
- Gaetan Bloom,
- Gazzo,
- Gene Matsuura,
- Guy Hollingworth,
- Helder Guimarães,
- James Freedman,
- Jason England,
- Lennart Green,
- Luis de Matos,
- Marco Tempest,
- Max Maven,
- Miguel Angel Gea,
- Mike Caveney,
- Paul Kieve,
- Paulino Gil,
- Ponta The Smith,
- Richard McDougall,
- Richard Wiseman,
- Stan Allen,
- Ton Onosaka,
- Topas,
- William Kalush.
Imagínese todos estos portentos juntos durante varios dias para hablar de Magia… Todo un sueño ¿no?
Y bien, este sueño se puede hacer realidad puesto que esa serie de conferencias está ahora contenida en estos 8 DVDs (en inglés), gravados en Alta definición…
Aprovéchese y disfrute de "la creme de la creme" de la magia mundial, que ud. podrá ver cuando quiera en su salón… br/>
8 DVDs de calidad
16h de conferencias para su deleite
Producido por Luis de Matos

Volver al catálogo
Este artículo ya no se vende en Magicaplanet