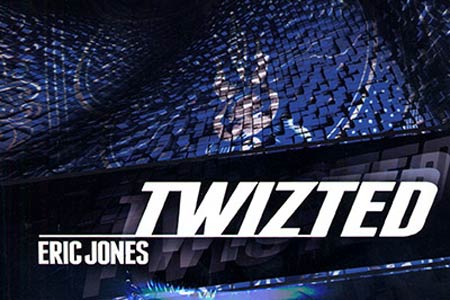 Descripción
Este accesorio increíble fabricado en Bicycle standard le va a permitir multitud de aplicaciones, todas ellas muy visuales. Es discreto, muy indetectable y muy eficaz. ¡Ud. va a poder realizar cambios de color instantáneos, desapariciones, volteos y todo esto de manera flash! ¡Un útil que hay que tener definitivamente!
La versión de Eric del Twisting the Aces con este accesorio es milagrosa. Se utilizan cuatro cartas y una a una se van volteando cara arriba de forma visual y mágica.
Además, la rutina es adaptable, puesto que Eric propone diferentes maneras de realizar el efecto y cada una puede reemplazar a la otra según su estilo de presentación y sus gustos.
Contiene un DVD con explicaciones detalladas y el gimmick.



Contenidos:
- Eclipse:
El efecto más visual de este DVD. Se muestran dos cartas por ambos lados sin ocultar nada. Una de ellas se voltea a la vista cara abajo y ella se vuelve instantáneamente cara arriba por sí sola mientras ud. habla al espectador del fenómeno del eclipse.
- Twizted Grasshopper:
¡Este efecto vale por sí solo el precio del DVD! Se coloca una carta libremente elegida entre dos cartas caras arriba. Otras dos cartas más se muestran por ambos lados y la carta elegida desaparece a la vista de entre las dos primeras cartas ¡para aparecer atrapada en sandwich entre las otras dos!
- Sandwich With a Twizt:
Una versión realmente práctica del sandwich en la que una carta elegida libremente aparece entre otras dos ¡y eso que no se acercan nunca a la baraja! Basta con saber controlar una carta en la parte superior de la baraja. Eric le enseñará también el movimiento del Passless Pass, que ¡cambiará para siempre sus controles de cartas!
- Extreme Twizt:
Se coloca abiertamente una carta cara abajo entre otras dos cartas caras abajo. La carta se vuelve mágicamente dos veces a la vista y ¡finalmente su dorso cambia de color! Sin ningún ángulo en esta presentación de "Bizarre Twist" de Paul Harris.
Fácil de realizar
Muy visual
Ideal para la magia de calle o de mesa en mesa
DVD en inglés
Duración: 1H30 aprox.

Volver al catálogo
Este artículo ya no se vende en Magicaplanet