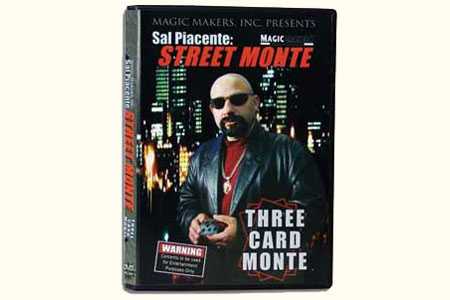 Descripción
¡Uno de los mejores Dvd del mundo del monte con cartas!
Demostraciones en la calle, explicaciones y extras, historia del monte y la psicología del truco de la mano de un experto en la materia:
¡Sal Piacente!

¡¡¡Un must!!!Aprende las mejores técnicas del monteCONTENIDO :
Staring the Mix

The Secret to Monte

Hype Move Detail

The Advanced Throw

Hype Move Overview

The Double Hype

One-Handed Monte

The Mexican Turnover

Bent Corner Scam
BONUS :
The Alabama Huste

Paper Clip Monte

Three Disk Monte
Dvd en Inglés.

Volver al catálogo
Este artículo ya no se vende en Magicaplanet