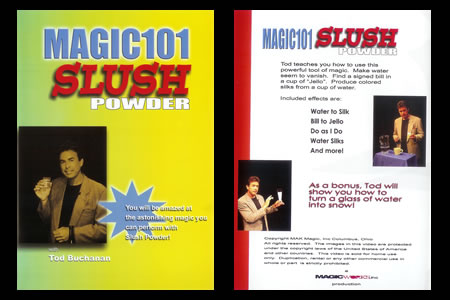 Descripción
Voici un DVD complet reprenant toutes les utilisations de cette poudre aux vertus magiques.
Tod Buchanan vous apprend comment utiliser cet ustensile magique :
Faites disparaître de l'eau.
Retrouvez un billet signé dans une tasse de « Jello » (gelée colorée).
Faites apparaître des foulards colorés à partir d'une tasse remplie d'eau et bien plus….
Au sommaire :
Water to Silk (L'eau en foulard)

Bill to Jello (Le billet en gelée)

Do as I Do (Faites comme moi)

Water Silks (Les foulards à l'eau)

And much more! (et bien plus!)

En bonus, Tod vous apprendra comment transformer une tasse remplie d'eau en neige.


Langue: Anglais.



Volver al catálogo
Este artículo ya no se vende en Magicaplanet