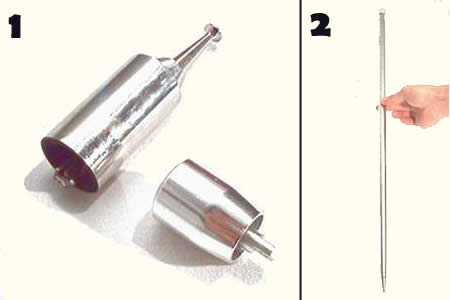 Description
This is a 1,20 meter (48")wand, which can disappear when you want. You can also transform it into torch or silk !

Je vous conseille de faire un change entre la baguette d'apparition et la baguette de disparition afin qu'elles ne paraissent qu'une et encore plus magique.
Return to the catalogue


You can find this magic item in :
1.
Cane lot
78 €

We advise you with this product :
1.
Flower bouquet for cane
14 €