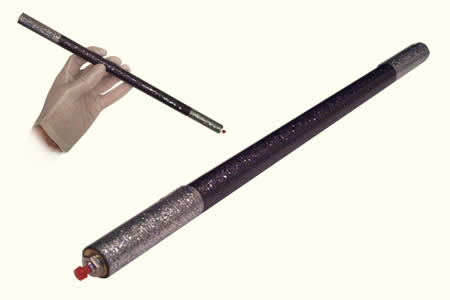 Description
Cette baguette magique propulse un flash (éclair de feu) dans les airs à n'importe quel moment de votre spectacle!
Le flash est propulsé à environ 3 mètres de la baguette.
Il suffit juste d'appuyer sur l'interrupeteur et le miracle s'opère.
Le fonctionnement est silencieux et électrique.
Pas de cartouche à mettre et à enlever pour recharger la baguette.
La préparation est simple et rapide. Pas de démontage de la baguette.
Très belle fabrication professionnelle.
La baguette fonctionne avec du papier flash ou du coton flash et deux piles alcalines (non fournies).
Vente interdite aux mineurs.

Return to the catalogue


We advise you with this product :
1.
Flash cotton
14.5 €

2.
White Flash Paper (21 x 25 cm)
12.5 €