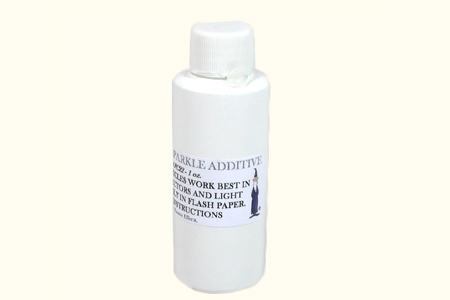 Description
Cette véritable poudre magique, saupoudrée sur du coton flash, du papier flash, du fil flash, de la corde flash, améliore l'effet de feu en faisant
crépiter les flammes obtenues
, à la manière d'un mini feu d'artifice.
En effet cette poudre au contact du feu
se transforme en étincelles
, c'est pourquoi, rajoutée a votre papier flash, elle
améliorera vos apparitions car la flamme sera plus visuelle et sonore.


Vente interdite aux mineurs
Conditionnée en 40g

Return to the catalogue


We advise you with this product :
1.
Flash paper (Red light)
15.8 €

2.
Flash cotton
14.5 €

3.
Flash Thread (10 m)
15 €