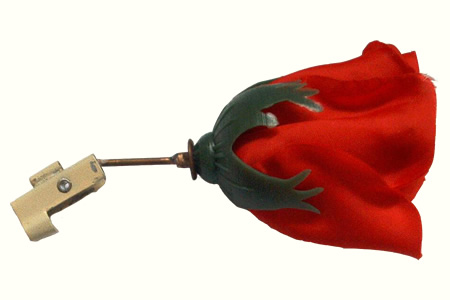 Description
Voici un gimmick qui fait tout le travail.
Aucun additif nécessaire (oh si, pardon, il faut une allumette !!!).
Une demoiselle sort une cigarette, soyez galant, allumez une allumette pour lui proposer du feu...
Quand soudain
l'allumette allumée se transforme en une magnifique rose rouge
.
N'oubliez pas pour autant de lui proposer la flamme de votre briquet.
Un effet très visuel et spectaculaire qui ne manquera pas d'éblouir vos spectateurs.
Vente Interdite aux mineurs

Return to the catalogue


We advise you with this product :
1.
Apparition d'une Rose
29.5 €