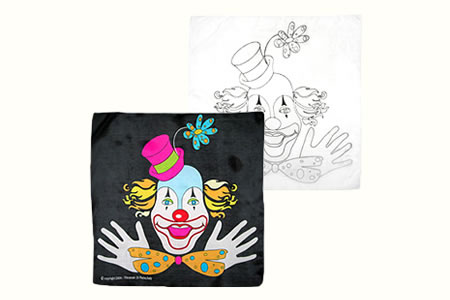 Description
Un bon effet d'entrée pour un spectacle d'enfants !
Montrez
un foulard 100 % soie blanche
avec au centre les contours d'un clown dessiné, placez le dans une quêteuse puis énoncez une formule magique.
Tendez ensuite la quêteuse à l'un de vos spectateurs en lui demandant de récupérer le foulard, et à la grande surprise de tous vos spectateur,
le clown brille maintenant de mille couleurs
sur un fond noir.
Peut être cumulé avec un foulard blanc de 18'' »


2 Foulards
Dimensions : 60 cm de coté.
100% Soie.
Idéal pour de la scène.



Return to the catalogue


We advise you with this product :
1.
La Plupart des Foulards ont 4 Coins
13.5 €