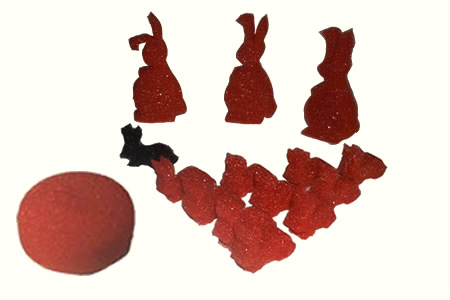 Description
Vous présentez 2 lapins en mousse. Madame est placée dans la main d'un spectateur et vous rangez Monsieur Lapin dans votre poche.
Monsieur Lapin se sauve de votre poche et rejoint Madame Lapin dans la main du SPECTATEUR !
Monsieur et Madame Lapin sont remis dans la main de votre spectateur, mais quand il ouvre la main, c'est toute une famille Lapin au complet qui en sort !
ET POUR FINIR, Accrochez-vous bien !!!
C'est une aspirine géante (en Mousse) qui apparaît dans la main du spectateur.
Dans la boite RABBIT RABBIT PRO, vous recevrez :
3 grands lapins

20 petits lapins dont 1 noir

Une aspirine géante en balle éponge



Return to the catalogue


You can find this magic item in :
1.
Lot Balles Eponges GOSHMAN
55 €

We advise you with this product :
1.
3D Sponge Rabbit
8 €

2.
3D Rabbits
21 €