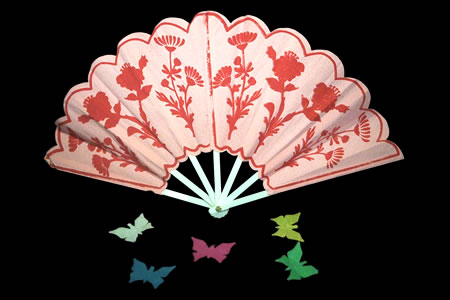 Description
Vous présentez au public deux petits papillons en papier de soie et un éventail.
Vous ouvrez l'éventail et l'agitez pour faire un peu d'air frais.
Les deux papillons se mettent à voltiger allégrement, mais reste près de vous, là où vous vous déplacez sur la scène.
Ils évoluent, en vérité, tel un couple de danseurs, autour de vous. Et soudain, apparaissent des milliers de petits papillons multicolores qui remplissent très vite votre environnement et réalisent un spectacle féerique.

Un merveilleux jeu de scène et un final tourbillonnant à votre représentation.
Livré avec tous les accessoires + 2000 papillons.

Return to the catalogue


We advise you with this product :
2.
Breaking Fan
8.5 €