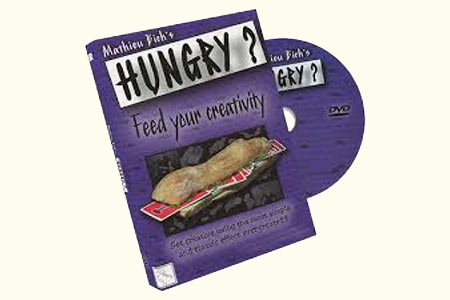 Description
Au travers de plus de 12 effets de sandwich, le magicien français Mathieu Bich partagera avec vous quelques-unes de ses astuces pour devenir plus créatif et vous apprendra des méthodes ludiques et bluffantes. A ne manquez sous aucun prétexte !
C'est justement grâce à sa simplicité que le sandwich est l'effet idéal pour vous permettre de comprendre, d'apprendre et de développer un mécanisme créatif au sein d'un tour de magie.
Vous comprendrez ainsi comment détourner l'effet de base pour en faire un exercice qui développera votre imagination et votre capacité à inventer vos propres tours.
12 effets de sandwich expliqué en détail par Mathieu Bich
DVD en français
Facile à réaliser
Idéal pour le table à table
Effets visuels
Astuces de Mathieu Bich pour développer votre créativité et ainsi crée plus facilement vos propres routines

Return to the catalogue




We advise you with this product :
1.
DVD Mathieu BICH
35 €