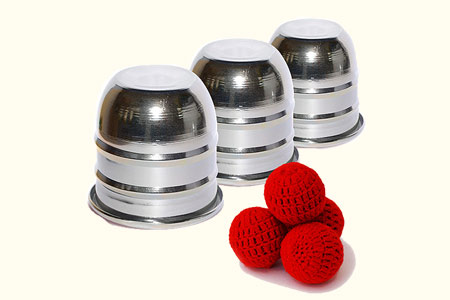 Description
Three balls magically interact with three cups jumping from cup to cup, vanishing or appearing mysteriously. At the end of the routine large loads that completely fill up the cups can be made to unexpectidly appear under them for a simply startling and unbeleivable climax. • The aluminum cups have the following measures: diameter cm 6, height cm 6,5.

Return to the catalogue


We advise you with this product :
1.
Cups and Ball
4 €