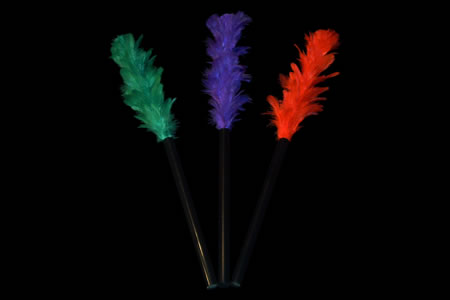 Description
The magician shows a feather, puts it into a sheet of paper or passes it behind his back.
Suddenly the feather's color changes !
Then he does it again with the two other feathers.
Dimension : 45 cm (1.5 feet).


Return to the catalogue


We advise you with this product :
1.
Mini Magic Feather Duster
8.5 €