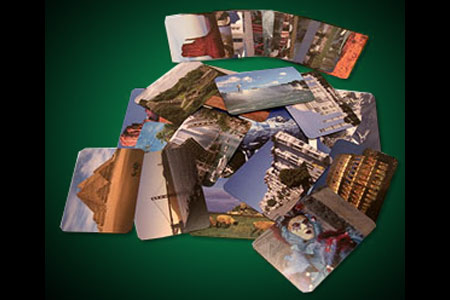 Description
Voici un jeu de 32 cartes postales, dos "Images du monde" haute qualité.
Utilisez-les pour la routine "It Was You" et vos propres effets.
Dimension : 8,8 x 5,8 cm
32 paysages différents

Return to the catalogue


You can find this magic item in :
1.
Lot 3 jeux pour It was you
35 €

We advise you with this product :
1.
It Was You (DVD + Gimmicks)
60 €