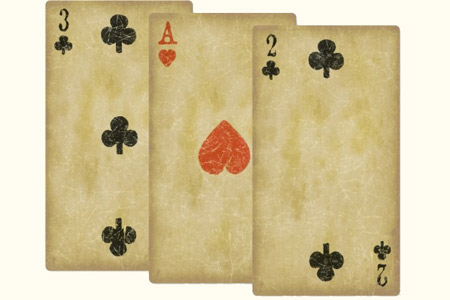 Description
You love the "Ultimate Monte" by Michael Skinner? Me too!
With this card set you get the possibility to perform this effect with this new "vintage feeling". Different from all the other cards of the Gypsy Deck these cards have printed indexes to make this effect possible.
You get the three gaffed cards, together with a new routine by Mark Elsdon.

Return to the catalogue


We advise you with this product :
1.
The Gypsy Deck (Marqued)
24.5 €

2.
Corner of Picadilly
24.9 €